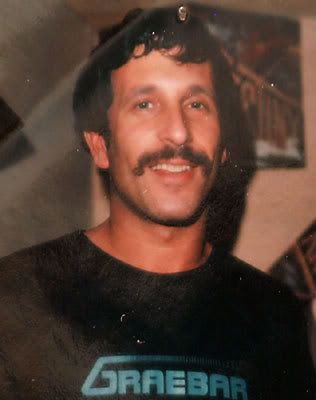 I just want to take a moment to acknowledge news of writer, DJ and all-around disco pioneer
Barry Lederer
's recent passing. Although I hadn't known him too well, I had briefly communicated with him via email after a nice
comment
he had left on one of my entries nearly a year ago. With this news, I now regret having lost touch with him since then. I remember him being friendly and surprisingly open and as far as myself, I remember being absolutely flattered that a pioneer like him, one who was as knowledgable as he was, would even be interested in talking with me.
Among other things, he was a major contributor to the disco movement as not only as a DJ, but as a writer for
Billboard
's "
Disco Mix
" column from 1976-82 and not to mention his work with the renowned
Graebar Sound System
, which had graced some of the greatest discos in the US. In our brief conversations, I now remember him even mentioning how he was thinking of writing a book about the disco era. While I'm not sure if that ever got off the ground, it's unfortunate that we won't have that priviledge anymore. Despite that, with the various interviews and contributions he has made to various disco websites in recent years, he nonetheless remained instrumental and generous in documenting disco music and the disco experience. Rest in peace, Barry.
Listen to an interview he did in 2006
with
Morgan Geist
on
RBMA Radio
(interview starts at the half-way mark/second hour).
UPDATE
: Barry's sister recently emailed me to let me know that a tribute website has been set up at
discobarry.com
. There's an email address at the top of the page where one can submit their thoughts, prayers and memories, which will be published on the website.. Updates on the memorial service they will be hosting will be posted on the site as well..
(photo credit: djsportal.com)
INTERVIEW LINKS:
DISCO-DISCO.COM INTERVIEW
DISCOMUSIC.COM INTERVIEW
DJ'S PORTAL INTERVIEW
HOTDISCOMIX INTERVIEW
RBMA RADIO: PERSONAL - INTERVIEW WITH MORGAN GEIST
LINKS:
BARRY LEDERER TRIBUTE SITE
DISCOMUSIC.COM FORUMS - DISCO DJ BARRY LEDERER PASSED AWAY
(MAY 31, 2008)
DJ HISTORY FORUMS - BARRY LEDERER R.I.P.
(JUNE 2, 2008)
DISCO-DISCO.COM - COLUMNS BY BARRY LEDERER
MYSPACE - BARRY LEDERER
DISCOMUSIC.COM - CONTRIBUTIONS BY BARRY LEDERER
CATEGORIES:
IN MEMORIAM..
,
DISCO NEWS