It's been a little while since I've posted about upcoming disco collections and reissues. I know I've missed quite a few, but with not just one, but three intriguing, creatively compiled compilations coming up, I figure there was no better time for another one than now..
Anyway, these compilations are due to be released around the 5th of June, or at least more or less around the beginning of June, depending on where you are..
Update
:
Amazon.com now lists the Dimitri CD as being released on June 19th. Amazon UK still lists June 4th, however
..
Update #2 (6/16/07)
: Added info. on the new
Sheila & B. Devotion
"
Disco Years
" compilation..
Update #3 (7/6/07)
: Added more info. on the new
Sheila & B. Devotion
"
Disco Years
" compilation, this time about the double-CD edition..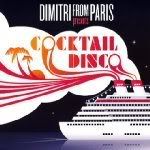 Dimitri From Paris Presents Cocktail Disco (2007, BBE)
buy/pre-order @
dustygroove.com
|
amazon.com
|
amazon.co.uk
|
cduniverse.com
It seems that suave, jet-setting disco connoisseur extraordinaire,
Dimitri from Paris
, has done it once again.. The amount of rarities on the tracklist is pleasantly surprising, to say the least. Not to mention the artwork, which looks absolutely stunning. Though really, one can't expect anything less from a Dimitri compilation. Rest assured, unlike one of the more disco compilations he was involved with,
Super Disco Friends
(with
DJ Muro
), this collection is not a mix, but a completely unmixed collection of either full, original versions or rare 12" mixes. Although I've only been collecting for a relatively short time, even some of the more seasoned collectors I've come across manage to get a pleasant surprise or two from a Dimitri set.. Out of all of the tracks on here, there are only two that I know of: "
Frenesi
" by
The Ritchie Family
and "
It's Got To Be Love
" by
Darcus
(which also involves The Ritchie Family's namesake,
Richie Rome
), and I didn't even know there was a seven minute 12" version of the Darcus track..
Evidently this double disc set can probably be described as Dimitri's take on disco's still relatively unexplored (at least as far as these sorts of compilations go) 'sleaze' subgenre. There's a
thread on discomusic.com
and an installment of
Joe.My.God's Instant Disco History
which both give a good outline of it.. For the record though, Dimitri's own
background info
describes his affinity for sleaze as well as his own 'cocktail disco' approach this way:
One of many such sub genres I grew up to love over the years, is a type of Disco that I could best describe as Cocktail Disco.... I believe this style was called Sleaze back in its days, from roughly 1976 to 1979. There were even DJs specialized in the Sleaze sound which was usually played after hours, in spots with a strong sex oriented drive...Cocktail Disco has that ubiquitous 4/4 beat and flying open high hat, complemented by rich orchestrations, campy over the top vocals, and an often tropical latin vibe. Something that wouldn't feel out of place in a broadway musical..
Judging from the rarity of the selections however, I'm sure this will be less of a trip down memory lane, and more of a journey through relatively unexplored territory with Dimitri's own personal take on this sub-genre..
Although whenever a set so focused on rarities comes along, there's bound to be a bit of skepticism as to whether the tracks themselves are actually quality selections and not just gratuitous collections of obscurities.. For what it's worth though, I've been told by a few people with advance copies that Cocktail Disco does indeed deliver on rarity, quality and concept.. Judging from
The Determined Dillettante's tasty lil' teaser
and from the tracks that I do know of, I certainly think this'll be one awesome collection!
Anyway, in case you can't tell by now, I'm pretty excited for this and hope to do a review when I finally get myself a copy... For more info, check BBE's website as well as Dimitri's own
Myspace blog
where both the tracklist along with Dimitri's own
liner notes/annotations
have been posted..
DIMITRI FROM PARIS' OFFICIAL MYSPACE
BBE - DIMITRI FROM PARIS PRESENTS COCKTAIL DISCO 2XCD
DIMITRI FROM PARIS @ DISCOGS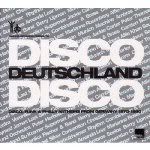 Disco Deutschland Disco: Disco, Funk & Philly Anthems from Germany 1975-1980 (2007, Marina)
buy/pre-order @
dustygroove.com
|
amazon.com
|
amazon.de
|
amazon.co.uk
|
cduniverse.com
Brought to you by
Stefan Kassel
and the people at the
Marina
label (who were also behind the compilation series, "
The In-Kraut
"), is this interesting set of euro-rarities from Germany. Given that some of the best and boldest examples of euro-disco came from Germany, it's about time someone did this.. Judging from the label's release notes, many of these tracks are on CD for the first time. Although some of these tracks might be more familiar then others, like say
Amanda Lear
's "
Fashion Pack
,"
Giorgio Moroder/Munich Machine
's "
Get On The Funk Train
,"
Silver Convention
,
James Last
and
Supermax
; others like
Su Kramer
,
Carsen Bohn's Bandstand
,
Christian Anders
,
Ganymed
and pretty much everything else is practically unknown to me. Although that probably doesn't say very much aside from the fact my knowledge of German disco doesn't go too far beyond the big names.. Nevertheless though, this sounds yet another intriguing, eclectic journey through some new disco frontiers..
MARINA RECORDS @ MYSPACE
DISCO DEUTSCHLAND DISCO CD @ DISCOMUSIC.COM
DISCO DEUTSCHLAND DISCO CD @ FUSION3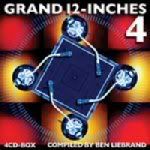 Grand 12-Inches 4 (2007, Sony)
buy/pre-order @
cduniverse.com
|
amazon.com
|
amazon.co.uk
This is the latest volume in
Ben Liebrand
's series of epic 4-disc collections of disco and dance classics from the 70s and beyond.. I'm sure by now I'm one of the few disco enthusiasts left out there who doesn't yet have at least one volume of Liebrand's series.. And really, with the variety and quality of selections on all of them, and not being broke these days, I really have no excuse. Given how difficult it can be to track down original (and usable) masters, especially for disco (given how many compilations often end up being mostly vinyl transfers); Liebrand's attention to tracking down original masters for the best sound quality is admirable, to say the least. Although not nearly as focused on rarities as the previous two, you just can't lose with a healthy selection of well-known winners and underground classics in their full 12'' form which one would be hard-pressed to find elsewhere, or on CD form at all for that matter.. For more info (tracklist/annotations for all four volumes), check
Ben Liebrand's website
.. After getting this, I'll probably have to catch up on the other volumes..
GRAND 12 INCHES (4 CD) @ DISCOGS
GRAND 12 INCHES 2 (4 CD) @ DISCOGS
GRAND 12 INCHES 3 (4 CD) @ DISCOGS
Sheila & B. Devotion - The Disco Singles (2007, Warner)
buy/pre-order single CD edition @
amazon.fr
|
amazon.co.uk
|
amazon.com
buy/pre-order double CD edition @
amazon.fr
|
amazon.co.uk
|
amazon.com
(
Added 5/16/07
): Apparently following up on the reissue of her excellent
Chic
-produced album, "
King Of The World
," on the 11th, Warner France put out this collection covering her disco period, including selections from her first disco album, "
Singin' In The Rain
" (or "
Love Me Baby
" as it was also known) at the beginning of the CD and, of course, some of the Chic-produced selections at the end.. In between though, there are some interesting disco singles of hers that I've never heard in full before and that apparently never appeared on any of her albums. Titles like "
No No No No
" "
Hôtel De La Plage
," "
You Light My Fire
" (which also appeared on
Vol. 6 of Rhino's "Disco Years" series
and more recently on
YouTube
) "
Seven Lonely Days
" (a cover of the
country classic
, recast as a rip-off of
Amii Stewart
's "
Knock On Wood
") and their respective B-sides: "
Tender Silence Of The Night
," "
I Don't Need A Doctor
," "
Gimme Your Loving
," and "
Sheila Come Back
." Although personally, the tracks I've heard from her first disco record can't compare to her Chic-produced stuff, putting them together with the
visuals
and
choreography
on
YouTube
though, they're quite possibly some of the most amusing, enjoyable pieces of disco cheese out there..
Update (7/6/07)
: I just found out that this compilation comes in both a single CD edition and a 2-CD edition. There's a new set of purchase links above that now go to the double-CD version.. This version spans 30 tracks and includes all the tracks from her Chic-produced album as well as six of the seven tracks off her earlier disco album "Singin' In The Rain"/"Love Me Baby" plus all the single-only releases included in the single CD edition..
SHEILA & B. DEVOTION @ DISCOGS
SHEILA & B. DEVOTION @ RATE YOUR MUSIC
DISCOSAVVY: THE COMPLETE DISCO GUIDE TO SHEILA & B. DEVOTION
CATEGORIES:
REISSUES & RELEASES