(links corrected 4/21/06)
June Pointer - Ready For Some Action (1983, Planet/RCA)
|
LINK TWO
June Pointer - I Will Understand (1983, Planet/RCA)
|
LINK TWO
June Pointer - I'm Ready For Love (1983, Planet/RCA)
|
LINK TWO
In lieu of June's recent passing I've been listening to my
Pointer Sisters
records a lot lately. I figure, since this is an mp3 blog, there is probably no better time or place than here and now to post an audio tribute to June. Instead of dwelling on some of the sad circumstances of her life, like my previous two entries probably did, I wanted to do something to celebrate her life. That said, I decided to post a few tracks from her first solo album "
Baby Sister
" (1983, Planet/RCA) as well as a few of her greatest moments with Pointer Sisters..
In their early recordings June was often underused by their producer
David Rubinson
compared to the other three sisters. By the late 70s with Bonnie going solo, the group leaving both
ABC/Blue Thumb
and their producer David Rubinson, that would change with their new producer
Richard Perry
. Perry would end up using June quite a bit, particularly on many of their uptempo tracks, namely some of their biggest hits like "
Jump (For My Love)
," "
Dare Me
," and "
He's So Shy
" to name a few. As well as being the Pointers' primary producer, Perry would also produce June's first solo album. The first single from "Baby Sister" was "
Ready For Some Action
," a song who's theme seemed to compliment the album title pretty well. The music and lyrics were both written by the great
Norman Whitfield
who also co-produced the song with Richard Perry. It's got a relatively synth-heavy pop sound, but with a bit of an edge to it in the lyrics and production. That edge is perhaps partly due to Norman's contribution, like those genuine(!) strings which strike me as somewhat unusual for that time, not to mention a wonderful compliment to the all the synthesizers. Also, those lyrics have that typical Whitfield-style storytelling narrative, very similar in style to some of his other songs like "
Papa Was A Rolling Stone
," "
Law Of The Land
" etc.. The song's lyrics are about a little girl rebelling against her strict parents, who are intent on sheltering their precocious young girl and making her "
forget about them boys
," to quote one other line: "
Momma, I know about my A-B-C's, now I want to know 'bout the birds and bees..
" Somehow I doubt that line would have helped Momma loosen up..
The second song, "
I Will Understand
," has, like the rest of the album, Richard Perry as the sole producer and adding a few things up, namely, the early '80s + Richard Perry = loud, buzzing synths everywhere! Not that that's really a bad thing, it's a great track, with a funkier edge than much of the stuff he was doing for Pointer Sisters at the time. In a way it seemed to foreshadow the direction Perry would take the sisters in the following year on their "
Break Out
" album..
The other track I included from the "Baby Sister" album is a cover of
Martha & The Vandellas'
Motown
classic "
I'm Ready For Love
," a
Holland-Dozier-Holland
track given an 80s update with a great vocal by June. There was one other great track off her album that I wanted to post, called "
New Love, True Love
," written by June, sis Anita and
Trevor Lawrence
. The song also has June, Anita and Ruth on backup vocals, essentially making it a Pointer Sisters track in everything but name. Unfortunately, my rip didn't turn out so well, so it's not up here, but well worth tracking down if you like the other tracks..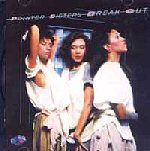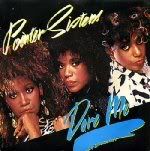 Pointer Sisters - Jump (For My Love) (12" Long Version) (1984, Planet/RCA)
|
LINK TWO
Pointer Sisters - Dare Me (12" Version) (1985, RCA)
|
LINK TWO
A couple of the Pointers' biggest hits, both of them with June giving some gutsy, sassy lead vocals. "
Jump..
" was originally on their smash album, "
Break Out
" (1984, Planet/RCA) and "
Dare Me
," from their successful follow up album "
Contact
" (1985, RCA). I'm sure many of you have probably heard a good chunk of "Dare Me" as the basis of
Junior Jack's
"
Stupidisco
," one of THE biggest international club hits of 2004. Included here are the 12" versions which are also on the CD version of their
1989 Greatest Hits set
.
Pointer Sisters - All Of You (1982, Planet/WEA)
|
LINK TWO
This is one great album track from their underrated "
So Excited
" (1982, Planet/WEA) LP. That album's sound was like the bridge between their earlier soft-rock, pop-lite material like "
Slow Hand
," "
He's So Shy
" etc.. to the more aggressive synthesized dance pop that followed. This song starts off slightly slow and sensual but picks up considerably about a quarter of the way through. Overall, it's got a great, punchy arrangement with those prominent horns and June's clear, strong vocals.
Pointer Sisters - Goldmine (12" Version) (1986, RCA)
|
LINK TWO
This was the lead off single from their "
Hot Together
" (1986, RCA) album. By this time their commercial popularity started to wane somewhat. Neither the album, nor any of it's singles did as well on the charts compared to some of their previous efforts, but it's a very strong album in my opinion and this song was a great showcase for June. This 12" version was mixed by none other than
Shep Pettibone
, who adds some of June's great spoken ad-libs towards the end. Overall, it's a real uplifting song with an equally joyous vocal by June. For me, this is the way I'd like to remember her.
Anyway that's it for my little tribute here.. There were others that I wanted to include, particularly from her second solo album (which I've heard, but don't have yet), but I figured that would be pushing it a little bit. Listening to these songs, it's hard to believe such a lively, powerful voice has been silenced, but I hope these bring back good memories, or at least bring some good vibes...
Update
: Some other great tributes to June at
A Passable Ear
,
Lil' Mike's
and
Habitat 67
, who has a great link to the Pointer's "
Pinball Number Count
" from
Sesame Street
.. It's been ages since I've seen that one!
PREVIOUS RELATED ENTRIES:
DISCO DELIVERY: THE POINTER SISTERS' JUNE POINTER PASSES AWAY (APRIL 12, 2006)
DISCO DELIVERY: JUNE POINTER OF THE POINTER SISTERS SUFFERS STROKE (MARCH 23, 2006)

LINKS:
JUNE POINTER @ ALLMUSIC.COM
WIKIPEDIA: JUNE POINTER
THE POINTER SISTERS LONG ROAD TO SUCCESS
POINTER SISTERS @ DISCOGS

PURCHASE:
POINTER SISTERS - GREATEST HITS (1989) CD @ AMAZON.COM
POINTER SISTERS - PLATINUM & GOLD COLLECTION CD @ AMAZON.COM
FROOGLE: POINTER SISTERS LISTINGS
CATEGORIES:
DISCO DELIVERIES